Whip up this filling beef taco bowl recipe for an incredible meal prep idea that's perfect for a work lunch or dinner at home!
You'll love the homemade beef taco meat, cilantro-lime rice, pico de gallo, and spicy Greek yogurt sauce!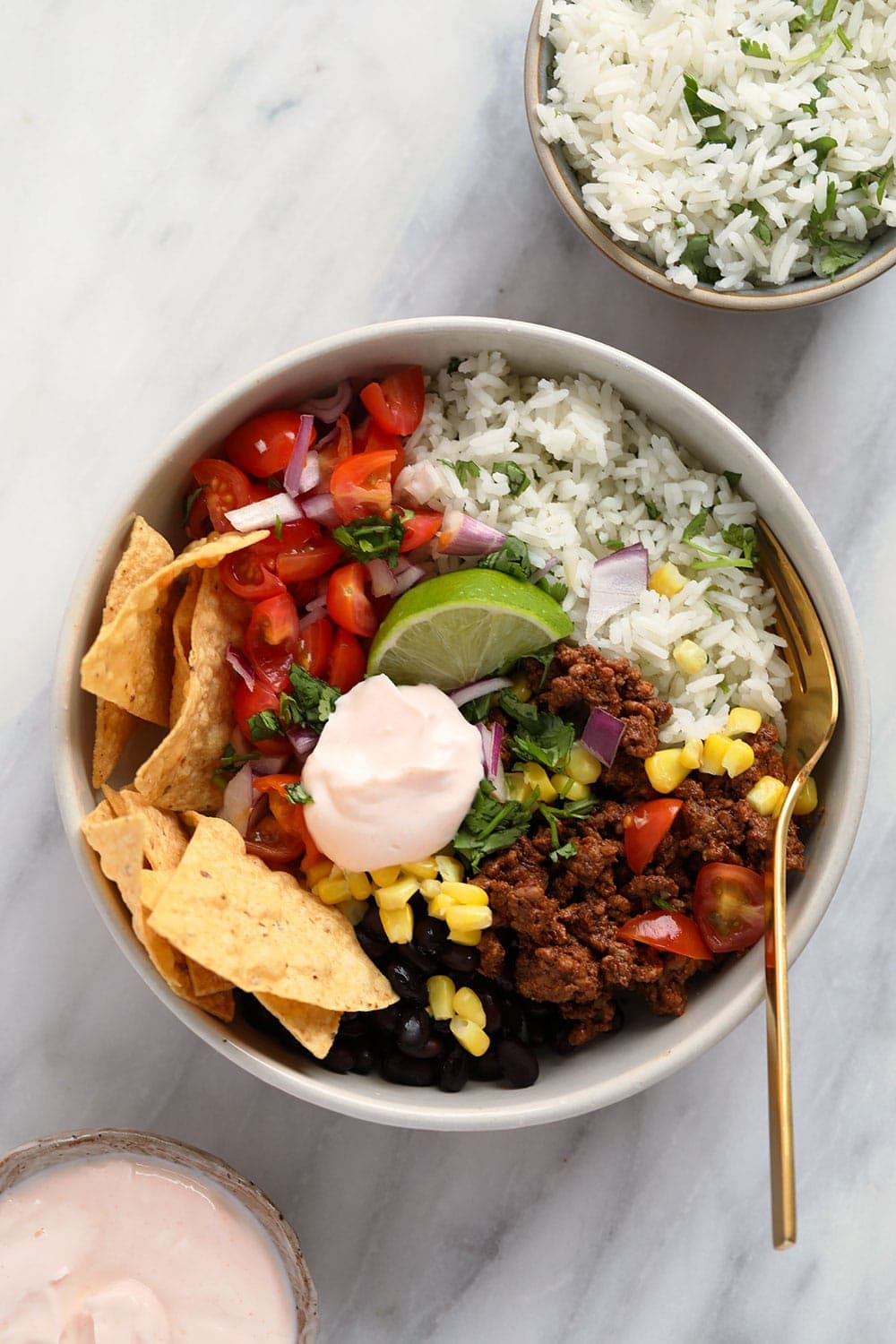 Taco night is every night at our house! Ground beef tacos, chicken tacos, fish tacos, vegan taco! If it's a taco, we'll eat it!
You're going to love these fresh and citrusy taco bowls. Let's get to it!
What is a Taco Bowl?
Think of a taco bowl like this >> a taco in a bowl or a taco salad without the lettuce! That's right, instead of using a tortilla, pop all of your favorite taco fixings into a bowl and eat it with a fork…or chips.
Taco bowls are similar to burrito bowls (have you tried our copycat Chipotle burrito bowl yet?), but there aren't any fajita
…
Read more