Make these crispy air fryer potatoes for perfectly crispy and seasoned skin and tender, fluffy potato on the inside!
Crispy Air Fryer Potatoes
These crispy air fryer potatoes are the perfect side dish for any meal! They're perfectly seasoned and air fried to crispy perfection in 10 minutes. We love these taters served alongside sous vide steak and sautéed green beans. Delish!
Why you'll love 'em!
Perfectly seasoned: you'll love the simple combination of spices for these air fryer potatoes.
Cooked in 10 minutes: that's right! All you need is 10 minutes to air fry these to crispy perfection.
Versatile: these crispy potatoes can be served alongside basically anything! Plus, they won't take up space in the oven since they're made 100% in the air fryer 😀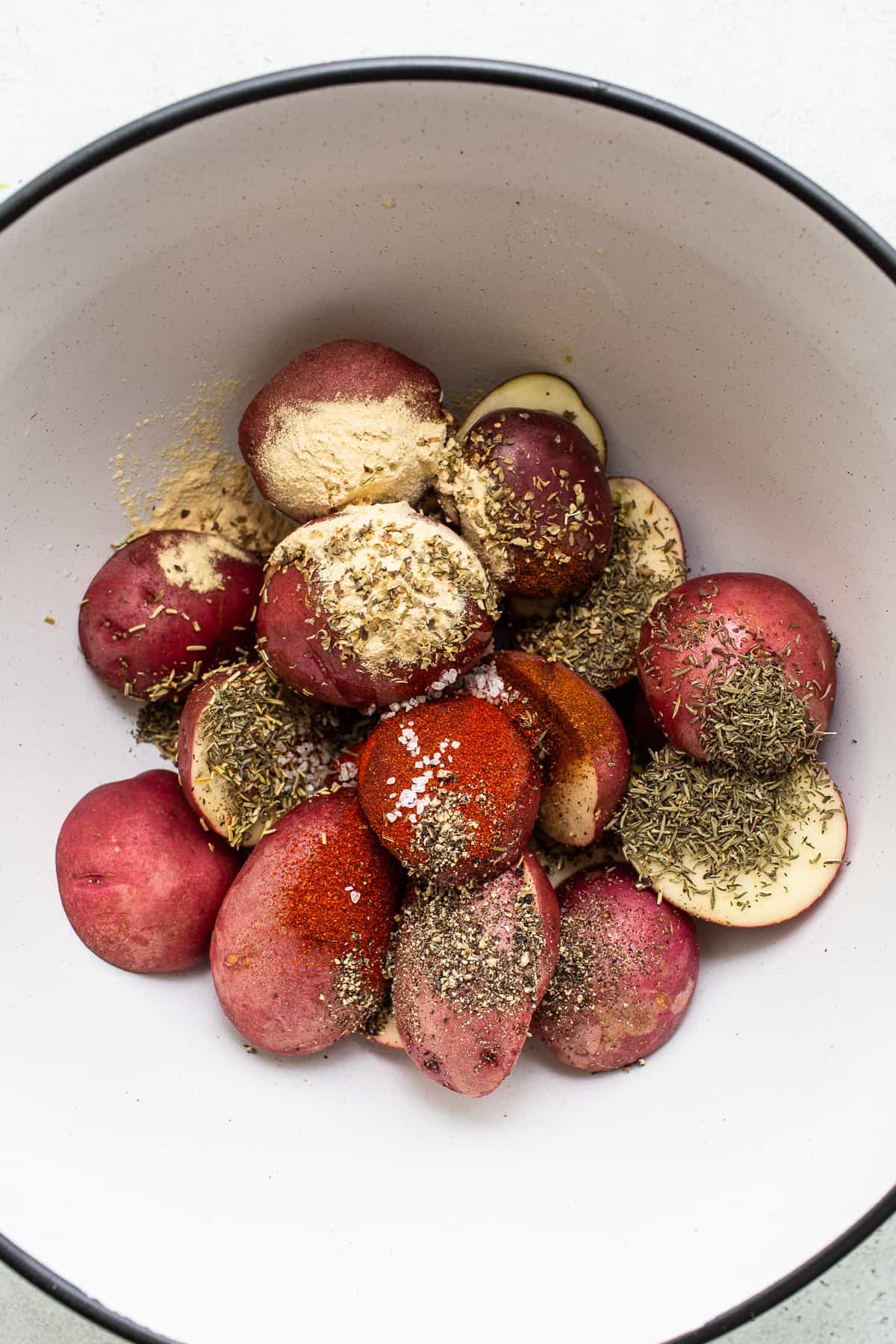 Ingredients for Air Fryer Potatoes
These air fryer potatoes are so simple and only require a few ingredients. Here is what you need:
…
Read more